23 May

Thackeray offloads 17 Chelsea apartments in £20m bulk sale

Property developer The Thackeray Estate has just signed off on one of the biggest bulk sales of high-end residential units of the year so far. The firm has sold the freeholds for 17 of the 18 apartments and all three retail units in its ONE Brompton scheme in SW5, for a bit over £20m to an international buyer.

Thackeray has held on to the three-bedroom penthouse, which is currently under offer on a £4.25m asking price.
One Brompton launched sales of individual units at the end of 2018. The mixed-use scheme has delivered 18 apartments and three retail units in a four-storey building on the corner of Old Brompton Road and Cresswell Gardens, with an on-site concierge servicing the residents.
As in Thackeray's other "One" projects, interiors have been put together by Argent Design to deliver "functional, luxurious and stylised living environments". Apartments were being offered from £895,000 via Knight Frank, but have now been sold as a job lot with per square foot values ranging from £1,800 to £2,000.
Thackeray started out back in 1963 s a family business, but was acquired by Brett Palos and Antony Alberti in 2012. It's been on quite the expansion drive since then, rolling out a series of prime developments under the "One" brand; the first was One Waterloo (secured planning in 2014 and sold all units in 2016), followed by the now-sold One Brompton, with a third launching in Putney last week.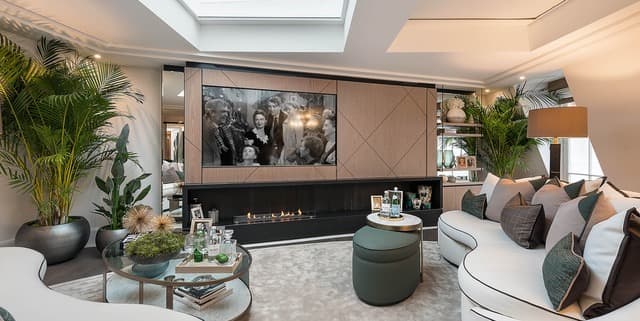 Charles Thompson, Director at The Thackeray Estate: "We are delighted to have completed the sale of ONE Brompton, especially in the current market. To put this achievement in perspective, just 18 properties have sold in the area since the beginning of 2019, meaning that the completion of the sale has almost doubled the number of residential properties sold this year alone. Completing the sale in a few short months demonstrates that buyers will always respond to quality, location and convenience."
"Similar to other areas of prime central London, the area is suffering from a lack of new, high quality, luxury homes. Modern developments, like ONE Brompton, just aren't available, particularly in period buildings. We are extremely proud of our residential brand ONE, where we are able to create luxury living spaces whilst maintaining its classic heritage façade appealing to the most discerning buyer."
Guy Stebbings of Knight Frank: "In one of the largest bulk sale of high end residential in 2019, we received very strong interest in this exceptional scheme developed by The Thackeray Estate.  A number of international purchasers were identified demonstrating the very strong international demand for good yielding, high end residential product in the current market."